News From Ty's Desk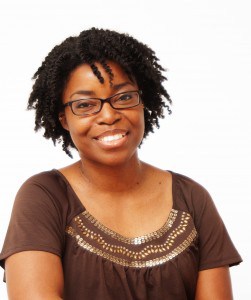 I'm Tyora Moody, better known as "Ty" to most folks.
Welcome to my official home online!
Book 3 in the Victory Gospel Series, When Perfection Fails, was released March 2014.  Yes, folks this is the final book in the series. Thank you for your support and encouraging reviews for When Memories Fade and When Rain Falls.
Deep Fried Trouble, the first book in the Eugeena Patterson Mysteries is available on Paperback, Kindle and Nook. Let me know what you think of Ms. Eugeena!
What else is going on? Well, my first nonfiction book, The Literary Entrepreneur's Toolkit was released January 21, 2014. In fact on the 1st and 3rd Monday, I host The Literary Entrepreneur's Podcast. If you're an author or an aspiring writer, I'm talking about book marketing. Yeah!
In the next few months, I will be  working  on the spin-off book from the Victory Gospel Series.  Hostile Eyewitness, the first book in the Serena Manchester Series will be released April 2015. This book is set near Georgetown, South Carolina.
Right after that book is finished, I will be heading down the road to Charleston, South Carolina to work on Oven Baked Secrets (October 2014), the  second book  in the Eugeena Patterson Mysteries. Speaking of Eugeena, be sure to check out her blog at EugeenaPatterson.com. Ms. Eugeena has a lot going on in her retired life.
You don't want to miss the great business advice and chats for female entrepreneurs  on SteppingIntoVictory.com. This online community was inspired by the Victory Gospel Series and my life as a "literary entrepreneur."
So, as you can see, never a dull moment in my life. Many blessings to you and don't forget to SUBSCRIBE to my newsletter. I promise you I won't send a ton of emails, but I like to stay in touch with readers. You can also find all my online spots below OR on the right (depends on what digital device you're using).