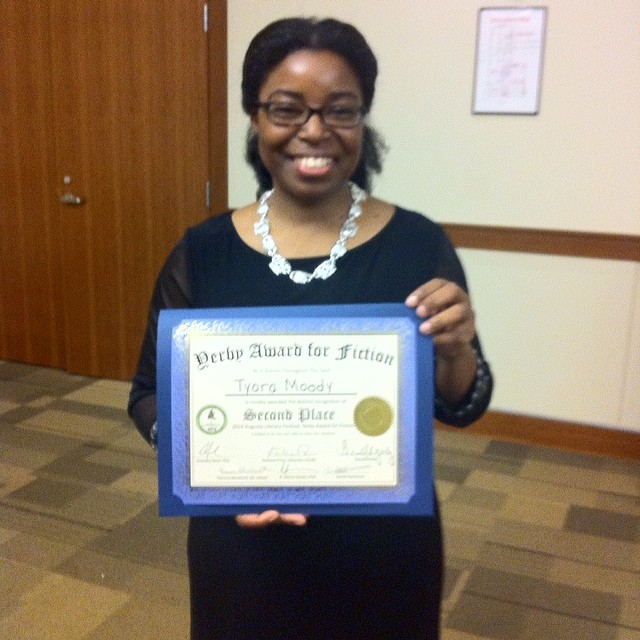 2014 Yerby Award – Second Place for When Rain Falls
I had an awesome time attending the Augusta Literary Festival 2014.  I had quite a few author friends recommend the festival and it's a really nice drive for me.
I didn't know much about Frank Yerby, an Augusta native whose novel The Foxes of Harrow was the first by an African-American author to sell a million copies.  After I did some research about Yerby, I decided to submit When Rain Falls to the Yerby Award for Fiction Committee and to my delight, I was nominated.
I attended the award reception on Friday night and received 2nd Place. I definitely will be attending this festival in 2015.
Friday
Saturday