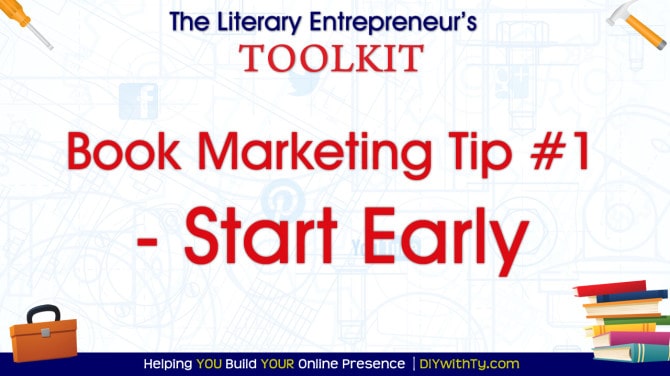 Book Marketing Tip#1 – Start Early #literaryentrepreneur
While you are writing the book, marketing should be considered. What are some themes or current issues that generate discussion or attract the media? Keep a notebook of ideas. As you draw closer to your release, use an editorial calendar so you are aware of special events, holidays, etc. For more free tips, how-to guides and ecourses, visit DIYwithTy.com.
About DIYwithTy 
Tyora Moody is the author Soul-Searching Suspense novels, When Rain Falls, When Memories Fade (April 2013) and Deep Fried Trouble (June 2013). She is a member of Sisters in Crime and American Christian Fiction Writers.  As an literary-focused entrepreneur, she has assisted countless authors with developing an online presence via her company, TywebbinCreations.com. Popular services include virtual book tours, book trailers, customized WordPress websites and book covers for independent authors.