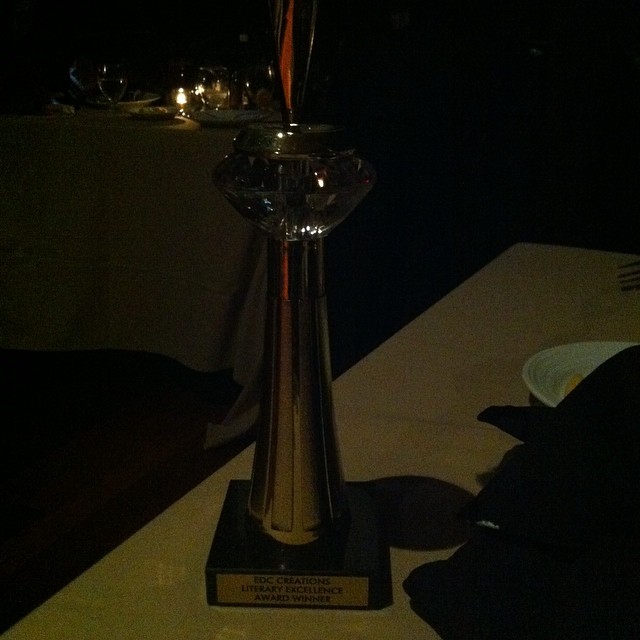 2014 Atlanta Chocolate Social
I have to remind myself not to book back-to-back events. I was home three days before heading out to the Atlanta Chocolate Social. I can't complain because I had a blast. Ella Curry did a wonderful job with this event and it was great meeting book clubs face-to-face as well as author friends.
Highlight of the evening was taking home the award for 2014 Influencer of the Year.