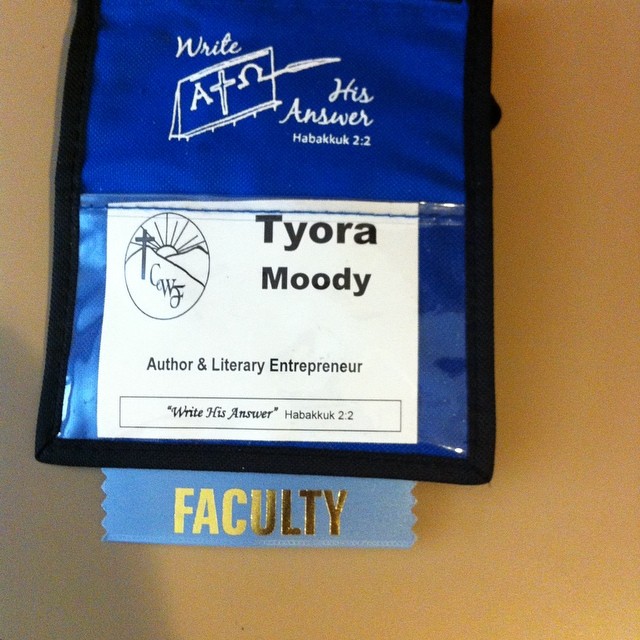 Greater Philadelphia Christian Writers Conference
I have been looking forward to teaching at a Christian writer's conference for quite some time now. An opportunity came up this year and I have to say the highlight of my year was attending the Greater Philadelphia Christian Writer's Conference. I was on the side of teaching, but I also had the time to worship and attend some classes myself.
For a newcomer, I jumped in with a full schedule that include doing a paid critique. Click here to order CDs or MP3s of individual sessions or the ENTIRE conference (115 sessions!) for only $99, postage paid.
My sessions were:
Early Bird Workshop – Soul-Searching Suspense
After a soul-searching request to God, Tyora discovered the joy of ministry found through storytelling. Discover how Christian Fiction can go far beyond just "clean" entertainment, but to the reader's heart, ministering on a deeper level than the writer realizes. Participants will explore their own experience and stories through journaling exercises.
Workshop – You Have Your Book Release Date – Now What? 
Seven essentials elements for book marketing online with checklists and tips for a successful launch.
Workshop – Successful Virtual Events
Five types of virtual events and how to choose an event that works for you along with the tools you will need to manage your event.