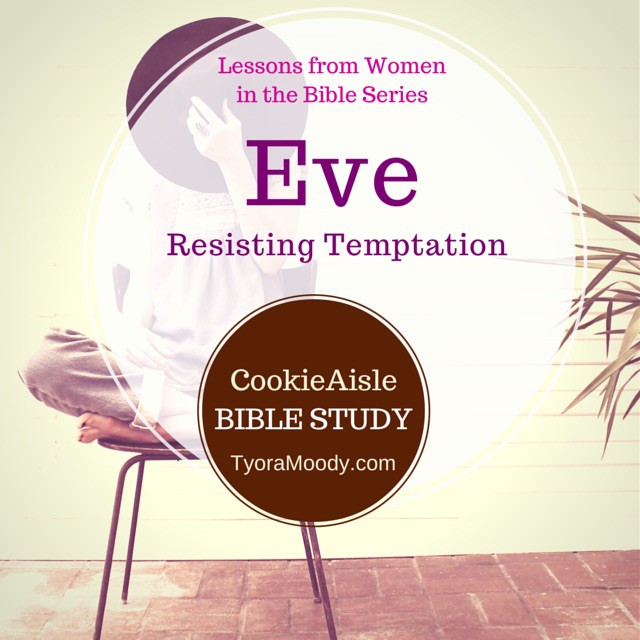 Women in the Bible | Eve, Resisting Temptation
So the LORD God caused the man to fall into a deep sleep; and while he was sleeping, he took one of the man's ribs and closed up the place with flesh. Then the LORD God made a woman from the rib he had taken out of the man, and he brought her to the man. Genesis 2:21-22 NIV
FULL SCRIPTURE LESSON: Genesis 2:18-3:24
Quick Facts
the first woman; "Eve…mother of all living." Genesis 3:20
Husband- Adam
Children – Cain, Abel and Seth.
Summary
So God created man in his own image, in the image of God he created him; male and female he created them. Genesis 1:27
The Lord formed the first man from the dust of the earth and then breathed life into him. The man was given authority over the Garden of Eden. With this authority came specific instructions to eat from any tree in the garden. All but one. The tree of knowledge of good and evil. If the fruit was eaten, death was inevitable.
The man lived in the Garden with the animals where God had given him dominion over the Garden and the animals. The Lord saw that the man was lonely.
He put Adam to sleep and then took one of his ribs. From that curvaceous bone, God fashioned the first woman and then presented her to Adam. The couple officially became the first husband and wife and they lived together peacefully in the garden. What they didn't realize was an adversary lurked nearby.
The serpent, the craftiest as well as the most beautiful of all the animals, approached the woman and questioned her about God's little rule.
Could they really not eat from a certain tree in the garden?
He eventually convinced the woman to eat the forbidden fruit from the tree of knowledge of good and evil. After tasting the fruit, she passed the fruit to her husband who also tasted it. Once the man ate of the fruit, both their eyes were opened and they were suddenly ashamed of their nakedness and hid. God came looking for them. A swift and grave punishment followed as a result of their disobedience.
Study
The story of creation is one many are familiar with even if he/she is not a regular bible reader. In the first chapter of Genesis, God is seen in his magnificence as He created the world. On the sixth day of His creative process, God created male and female in His image.
Adam and Eve lived in the beautiful Garden of Eden. In the garden, they dwelt with the animals and were allowed to eat any fruit they wanted to except from one particular tree, the tree of Knowledge of Good and Evil. Satan arrived on the scene manifested as a serpent. From the very beginning, he's described as "crafty." This meant he was "adept in the use of subtlety and cunning" according to the Merriam Webster dictionary. To this day, Satan continues to use crafty methods to tempt humans to sin against God.
Here are a few methods you may recognize:
Place DOUBT in the mind.
"Did God really say, 'You must not eat from any tree in the garden?" Genesis 3:1
He tempts people to question God and His Word by planting a seed of doubt.
Twist the TRUTH.
You will surely not die…For God knows that when you eat of it your eyes will surely be opened, and you will be like God, knowing good and evil. Genesis 3:4
Satan has a way of making "wrong" seem attractive to humans. They are deceived to believing certain actions are right or okay.
Some other methods he uses are:
DISCOURAGEMENT – He makes you look at your problems instead of trusting God.
DEPRESSION – He makes you feel depressed or like a failure, so you don't bother to try.
PROCRASTINATION – You will continue to put off doing or obeying God's will.
Thank goodness we serve a FORGIVING God. Despite Eve's disobedience and painful child-bearing punishment, God still established Eve as the mother of all living. Through her Seed (Jesus), believers can be redeemed from the horrible after-effects of the Fall.
Even though we may mess up, get off track and disobey God's will, He will not turn his back on us. But we must make our way to him and confess our sins. Then, we must recognize temptation and nip it in the bud.
Be self-controlled and alert. Your enemy the devil prowls around like a roaring lion looking for someone to devour. 1 Peter 5:8
Application
Here are some assertive tips to avoid temptation. They are very simple, but so easy to NOT follow when you should.
Prayer & Quiet Time
When we become weary (afraid, stressed, frustrated, etc), we must choose to spend time alone with God. Jesus always went off alone to pray and prepare himself. It's during those times when we are vulnerable, we can often get sidetracked.
Bible Study (Know the Word)
Our best example on how to apply God's Word when it comes to temptation is Jesus. When Jesus was tempted in the wilderness (Matthew 4:1-11; Luke 4:1-13), he used the Word of God each of the three times Satan tempted him.
Don't Live in Denial, Know Your Weaknesses
When Jesus came from the Garden of Gethsemane after praying, he found his three companions asleep. He warned them, "Watch and pray so that you will not fall into temptation. The spirit is willing, but the body is weak." Mark 14:38 NIV
You have to be aware of your weaknesses, because you are certainly being watched and studied, the same way the serpent did to Eve. He sought her out and knew exactly how to capture her attention away from God.
Beware of What You Are Ingesting
There is an old saying, "You are what you eat." This applies not only to physical food but to spiritual feeding too. Are you cautiously choosing television programs, movies and music?  Are you a gossiper or do just listen (not good either)? Filthy language and demeaning jokes – are these acceptable to you?
Further Study
Temptation
"No temptation has overtaken you except such as common to man; but God is faithful, who will not allow you to be tempted beyond what you are able, but with the temptation will also make the way of escape, that you may be able to bear it."
–1 Corinthians 10:13 NKJV
"But you, man of God, flee from all this, and pursue righteousness, godliness, faith, love, endurance, and gentleness."
— 1 Timothy 6:11 NIV
"Because he himself suffered when tempted, he is able to help those who are being tempted. "
— Hebrews 2:18 NIV
"When tempted, no one should say, 'God is tempting me.' For God cannot be tempted by evil, nor does he tempt anyone; but each one is tempted when, by his own evil desire, he is dragged away and enticed. Then, after desires has conceived, it gives birth to sin; and sin, when it is full-grown, gives birth to death. " — 1 James 1:12-15 NIV
© 2000 Tyora Moody. All Rights Reserved